Charlize Theron takes on a new look – with most of her hair cut off!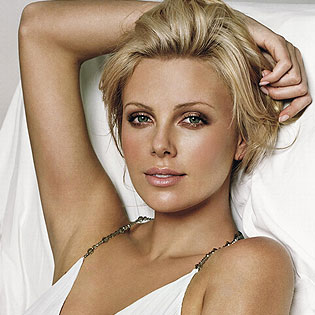 Her recent photographs show the actress with a close-cropped head (almost next thing to a shaved head!) as she was taking a walk around Beverly Hills on Monday with her 6-month-old son Jackson in her arms. As Us Weekly got from her rep, the hairdo is for her Furiosa part in Mad Max 4: Fury Road.
The project is back in work after three years' delay due to production setbacks which originally caused it to be shelved in 2009 when Theron, 36, and Tom Hardy, 34, came in. Now that it's on, Theron is eager to get it done. "It's time to skin this cat already!" she said to Us on May 30 in London where she was promoting Prometheus. She liked the original Mad Max world and she would be glad to recreate it believing it to be "really challenging."
And she has something to compare Mad Max to, for her brilliant 2012 work in Snow White and the Huntsman and Prometheus together brought in $73 million this weekend only in the US. So, Theron has reasons to feel lucky and looks forward to playing Furiosa after her successes.