Old loves die hard – is that the old truth Charlie Sheen and Brooke Mueller are living with now?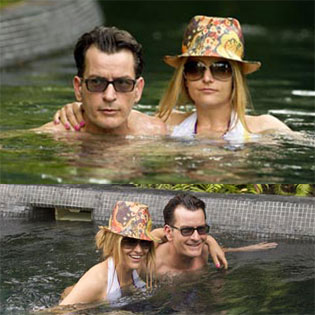 Sheen and Mueller's marriage ended with the official divorce validated on May 2, 2011, marking the termination of a stormy relationship where accusations of domestic violence flew around and a custody dispute over Bob and Max, their twin sons, raged.
Now, less than four months afterwards, Brooke, who became 35 last week, decided to invite her ex over to Mexico for a birthday bash – whence they jetted off for the past weekend.
Looking at their photos swimming together at the Four Seasons Punta Mita on Sunday, one would hardly imagine they are just out of a wearisome divorce. They look enjoying themselves as if it were their first date. Is there some more love to be shared, after all?
Source of the image: Radaronline.