Sheryl Crow puts down her brain tumor to her misadvised use of cell phone.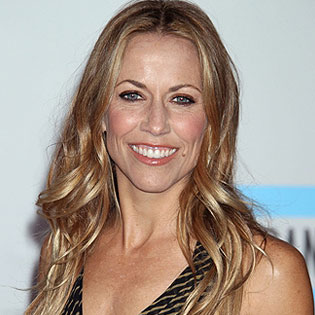 The subject of her benign tumor which was diagnosed this year was brought up on Monday on Katie, a new talk show hosted by Katie Couric, 55. The singer shared that, although there is no confirmation of her theory from the doctors, she believes that cell phone may have had to do with the development of her tumor.
Crow, 50, opened up about her brain disorder in an interview for the Las Vegas Review Journal on June 5. When she realized that she was having problems remembering the lyrics of her hits, her first thought was she had started developing Alzheimer's disease. But it turned out to be a tumor.
Crow told Couric that the tumor was found in the place close to where she habitually holds the phone, and she used to talk over the old kind of cell phone for hours on end.
The singer brings up two children single-handedly, boys Levi, 2, and Wyatt, 5. In the beginning of 2006 she underwent treatment for breast cancer.
As for her recent health problem, Crow is quite optimistic about it. She addressed her fans on her Facebook page saying that the growth is non-cancerous and she feels fine. "Really appreciate everyone's love and concern, I feel so blessed to have the support of all my fans," she wrote.