Many women have ultimate desire to look like celebrities and are even willing to make various sacrifices to attain this dream. Hollywood, surprisingly, is not an exception. Some celebrities try to resemble their colleagues so hard that it gets harder and harder to distinguish between them. Lindsay Lohan appeared at the premiere of Madonna's directing debut "Filth and Wisdom" with bleached curls, pale lipstick and heavily done eyebrows – an image that turned out to be strikingly similar to the one of the hostess. Either both disturbers of public order are served by the same stylist or the 22-year-old star desires to look like the 50-year-old pop-star.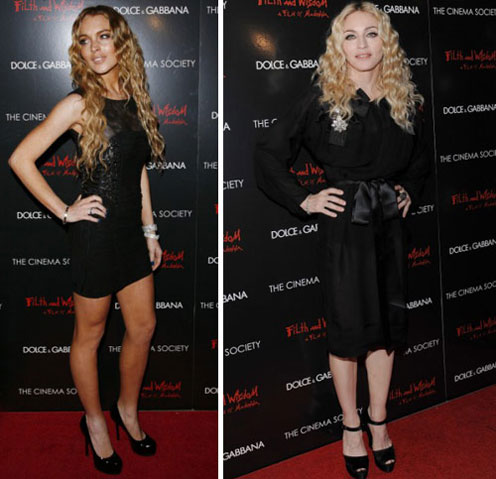 Victoria Beckham and Katie Holmes
Victoria Beckham and Katie Holmes used to be good friends. Vicky, those days seen as a style-icon, used to set an example for her dear friend. Katie, in turn, obediently adopted a lot from Victoria, including style. Even now, when the two ceased their friendship, Holmes continues to wear outfits in Beckham style. Short hair styled with gel along with daring dress pants suite worn on naked body – Katie Holmes is willing to support any inventions created by her former friend.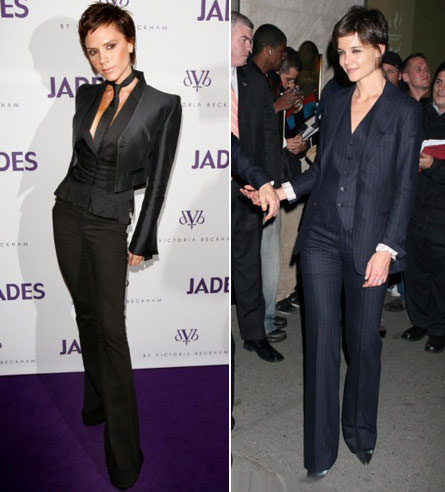 Courteney Cox and Demi Moore
Actresses Courteney Cox and Demi Moore are like twin-sisters. Even their relatives may find it hard to distinguish between the two if they wear similar outfits. 44-year-old Cox and Moore,46, indeed share a lot in common – both of them look so young due to the work of the cosmetic surgery specialists.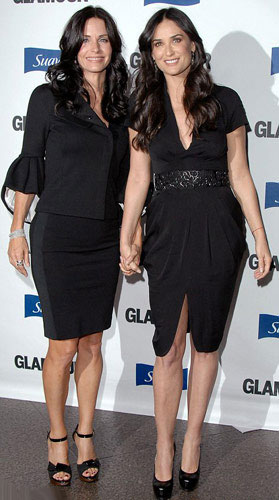 Jennifer Lopez and Eva Mendes
Long-term rivals Jennifer Lopez and Eva Mendes are just tired of being constant compared to one another. Each star wants to believe that the Latin American origin is the only thing that relates them, yet, long deep auburn hair, large eyeglasses covering half of the face; consciously or not but the two ladies continuously copy each other.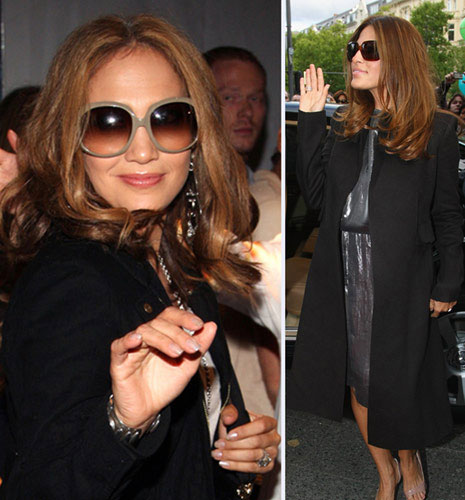 Rihanna and Prince
Rihanna, who is well-used to being recognized and popular, for quite some time did not suspect that she was followed by somebody else's fans. Only a few months later, when she was surrounded by fans at the London Airport, Rihanna was surprised to find out that the fans were calling not her name but Prince's!