Carey Mulligan who we know from the films "An Education" and "Pride and Prejudice" has been voted the Best Dressed Woman beating Victoria Beckham and Kate Moss. Young, but already famous for her "vintage" style, Carey Mulligan was named the most stylish woman according to the British Harper's Bazaar magazine.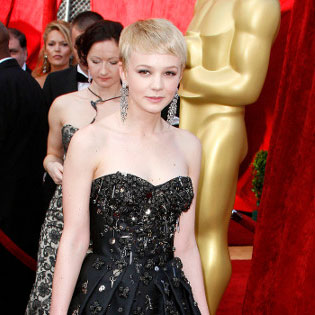 British designer Erdem Moraloglu believes that she succeeded thanks to her retro-modern look. "She seem to have come to us from the 1960's like Godard starlet, but with a modern flair," – Erdem said. After all the 60s are currently at the peak!
Carey herself modestly noted that she does not really care that much about her style in everyday life.
"I'm used to dressing pretty simple," – Mulligan said.
Here's the full Best Dressed List according to Harper's Bazaar:
Carey Mulligan
Victoria Beckham
Yasmin Le Bon
Alexa Chung
Florence Welch
Kristin Scott Thomas
Tilda Swinton
Natalia Vodianova
Natalie Massenet
Samantha Cameron
Gwyneth Paltrow
Andrea Dellal
Kate Moss
Bianca Jagger
Sienna Miller
Sam Taylor-Wood
Charlotte Dellal
Shingai Shoniwa
Coco Sumner
Source of the image: Millionlooks