Brooke Mueller's past weekend vacation plans in Aspen, Colorado, were disrupted by the police as she was taken in. According to the statement of the Aspen Police Department, the 34-year-old is charged with felony cocaine possession with the intention to distribute, and there is an additional charge of misdemeanor 3rd degree assault!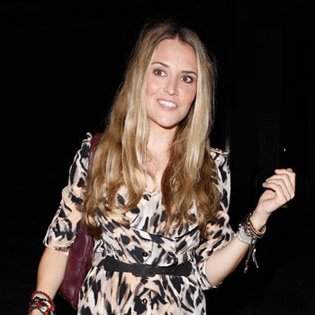 Charlie Sheen's ex-wife and mother of his twins Bob and Max, 2, was busted on Saturday morning but was soon out having paid the bail of $11,000. She is to appear at the District Court on December 19.
Sheen and Mueller's violent breakup history began almost 2 years ago on Christmas day when the 46-year-old actor was reported to threaten his wife with a knife at her throat. Having owned up to some lesser charges, Sheen wasn't imprisoned, but went to rehab instead. After that the spouses separated and were officially divorced in May 2011. Mueller was known to be burdened with substance addiction, but as Us Weekly reports from a source, this summer the twins' parents underwent counseling and therapy together with their kids, and Mueller was benefiting from the treatment.