Britney Spears's "Circus" tour is in full swing. On Wednesday it was a show at the Manchester Arena, and the famous hit-maker looked her usual gorgeous and sexy self. Britney will get through her tour in fall, and chances run high that upon finishing the tour she will marry her William Morris agent Jason Trawick.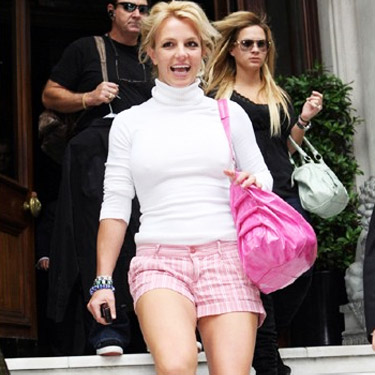 Jason is one of the best friends of her brother Bryan's, and the singer has known him for three years. Their relationship has always been cordial, and now it seems to be peaking fast.
There are persistent rumors that a proposal was made and accepted. An inside source tells that it happened on the Bahamas last month, just before the beginning of the tour. Britney and Jason spent a romantic night together.
"He didn't exactly get down on one knee, but Brit didn't care. She said yes, and they opened a bottle of champagne to celebrate," informs us the Star magazine. "Jason held Britney for a long time and kissed her cheeks. They talked about their future for hours and didn't go to sleep until after 3 a.m.! They just wanted to be alone together."
Is it the beginning of a happy phase in Britney's life?
Source of the image: fadedyouthblog.com.