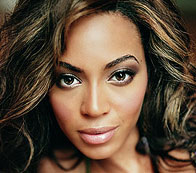 The Ellen DeGeneres show is known for its unpredictability as it never ceases to amaze the viewers by its scandalous escapades and insane acts. Beyonce Knowles was recently on the show and following the stories of the previous guests on the show, she was unable to avoid insidious questions. During the show the singer admitted that she and her husband Jay-Z are happy in their marriage but are in no rush to have a baby.
Eventually, Beyonce had to share her plans about having children. She confessed that she is not sure herself as she witnessed her younger sister Solange giving birth and to some extent was traumatized by that experience. She recalls objecting when her sister asked her to be there but Solange argued that it was Beyonce's duty as a sister. After all, Beyonce noted that she was rights when she tried to refuse witnessing it.
At the moment she is in no hurry to have children and even considers adoption. Do you think it is right to avoid things you are afraid of? Or, perhaps you support the idea that it is every woman's natural duty to give birth to at least one child?
Photo of Beyonce Knowles: hiphoprx.com