Allan "Whitey" Snyder was Marilyn Monroe's personal makeup artist, hair stylist and close friend, responsible for turning a seemingly ordinary girl into a sexy beauty, who is admired by the whole world. Let's learn about his beauty tricks!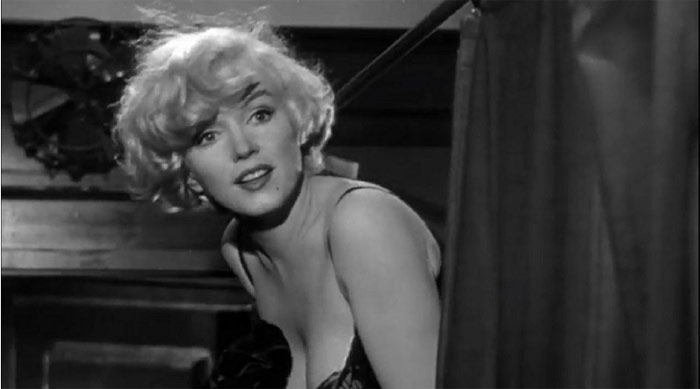 How it all began: the story of Marilyn Monroe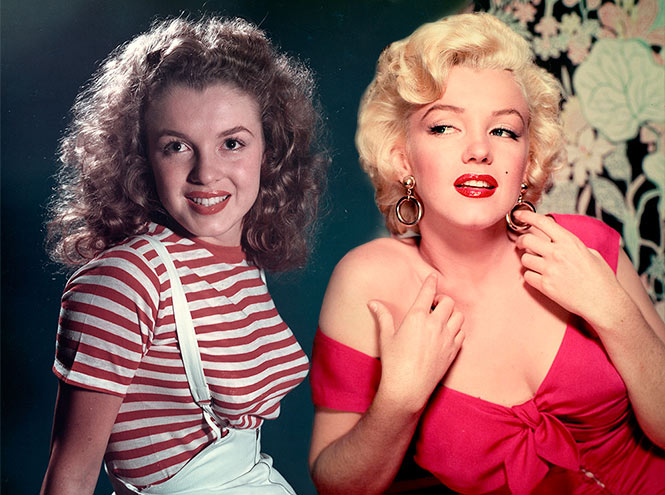 Long before Kim Kardashian and her makeup artist, Mario Dedivanovic, blew the Internet with all kinds of contourings, strobing and highlighting, there was another, no less famous couple with their beauty secrets. In Hollywood, Allan "Whitey" Snyder was known as Marilyn Monroe's personal makeup artist, hair stylist and close friend.
They first met in 1946, when she had her first audition for 20th Century Fox and succeeded. Since then, Allan took responsibility for her makeup – both on the set and in life. He was with her throughout her meteoric career, beginning with the debut movie, Monkey Business, in 1952 and ending with the last makeup, which he did tearfully on the day of her funeral in 1962.
It is him who created all those legendary images that still serve as a source of inspiration and an object of admiration. We learned and gathered some of Mr. Snyder's professional secrets – they are surprisingly relevant even today.
Secrets of Marilyn's makeup artist
Before applying foundation, Allan used to put a thin layer of vaseline to moisturize the skin and make it radiant in the spotlights. In our time, when the wide selection of foundation tones can give you headache, this method is not particularly suitable. However, you can still use vaseline as a highlighter – it looks excellent on the cheekbones and under the eyebrows.
Lip volume. In the era when injections for lip volume did not exist, you had to use at least five lip products of different shades to achieve the plump-lip effect. For the illusion of depth, Allan outlined lips with a chocolate shade pencil. Then he made strokes to the center of the lips with a brick-color lip pencil. After that, he mixed all the shades together with a bright red lip pencil, starting the center. In order not to violate the depth and volume, he wielded the pencils near the lip contour really carefully. He made a dot in the center of the lower lip with a cream highlighter and finished the procedure applying a fatty lip balm (note: a balm, not a gloss).
Wet eye makeup was considered the top of sex appeal at that time. As there were no metallic textures back then, Allan just applied a thin layer of vaseline or coconut oil on top of compact eyeshadows.
The secret of white eye shadows. Greta Garbo used a makeup trick that Allan successfully applied in his muse's makeup. To make the glance more open, you can shade white powdery eyeshadow across the whole eyelid, and make a dot with pearly eyeshadow in the inner corner of the eye.
The artist always combined several shades of eye liner –first, he drew the contour with black and brown eyeliners simultaneously, then he highlighted the contour of the eyelashes with a white eyeliner, and made a pair of red dots inside – it made the white of the eyes look brighter.
Visual reduction of the nose. Although Marilyn Monroe went through rhinoplasty, she still felt that her nose was too large. To correct this defect, her makeup artist touched the tip of her nose with pink blush.
Allan always cut the false eyelashes exactly in half, gluing them only on the outside. This made the eyes elongated and almond-shaped.
Eyebrow shape is, of course, a very individual thing, but Allan always highlighted eyebrows intensively, with the precision of a jeweler, making them triangle-shaped. First and foremost, it visually narrowed the celebrity's wide forehead. However, you have to be attentive to avoid the hut-like shape.