Ideas go round the world, but some of them are suable – as Angelina Jolie discovered as her film In the Land of Blood and Honey is nearing its premiere in the theatres.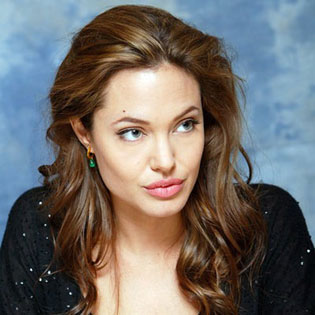 The film, where Jolie is credited as director and scriptwriter, is due to come out on December 23… Meanwhile the 36-year-old actress is under fire from Croatian journalist and writer James J. Braddock who sued her for using his ideas in her script. The drama, he claims, reads very similar to that of his article published in 2007.
The plot tells of the love of a Serbian man (Goran Kostic) for a Bosnian-Muslim woman (Zana Marjanovic) that falls prey to the Bosnian War of 1992. Jolie's intention was to show how war disrupts human relationships and changes people's behavior. Her plot is "specific to the Bosnian War, but it's also universal," the author explains.
By the information of RadarOnline who got hold of the legal documents related to the lawsuit, the female protagonist seems to be almost an exact replica of the woman in Braddock's story. Both women, in Jolie's script and the Croatian writer's article, are mistreated, abused and raped by soldiers and officers in the camp for a long period of time; what's more, both of them are made to serve at the camp headquarters, a job given to only a few of the captive women.
In the Land of Blood and Honey is Jolie's first attempt as a writer and second – as a director.