The latest issue of Lucky unveiled the formula for American Beauty: ageless, beautiful, and sexy. What about wrinkles? After all, these beauties have turned 40 years old: Gwyneth Paltrow, Julia Roberts, Nicole Kidman.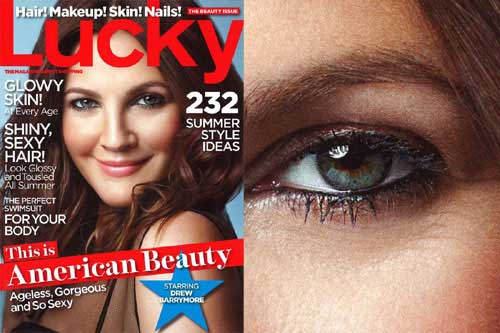 Lucky illustrates American beauty with the portrait of actress Drew Barrymore on the cover. She is 38 years old now, but she looks almost the same as 10 years ago. Doesn't she have wrinkles?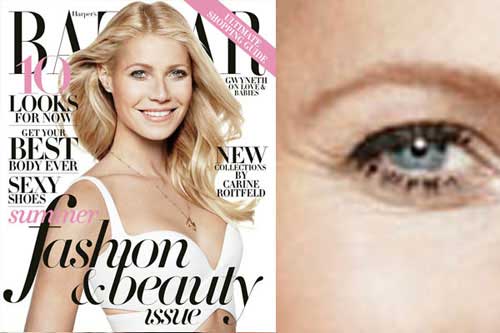 No, it's just that the American beauty is really Botox and fillers. Therefore, the retouchers have found a great formula as for showing elderly actresses: their wrinkles are preserved, but only three of the "crow's feet", while the remaining ones are wiped off together with pigment spots, open pores and other irregularities. As a result, the viewer sees girls with wrinkles, but at the same time they look 10-15 years younger. You must see it!