Alec Baldwin, famous for his tumultuous relations with paparazzi, is again accused of abusing a photographer. This time, his misbehavior took the form of obscene insults. Baldwin's verbal attacks were targeted at the chronicler of the New York Post and retired officer of the New York Police Department Mr. Miller, whom the actor spotted with a camera near his house in East Village on Sunday.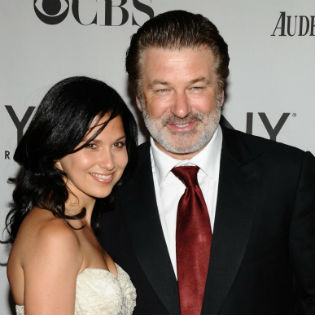 According to the prosecutor, Baldwin allegedly abused the reporter with swear words (one could hear such words as 'coon' and 'crackhead'), while the latter recorded the impassioned speech. Journalist Tara Palmer also happened to be in the center of this scandal, as Baldwin told her to 'suck his d ***'.
Alec's pregnant wife, Hilary, insists that all the accusations against her husband are nothing but fiction. She says it is shameful to call her husband a racist. Hilary says that if people understood how dangerous the interference of paparazzi in the private life of celebrities could be, they would not blame Baldwin for trying to protect his family.
But Miller insists:
"He was saying some serious racist stuff. He said some choice words about my mother, and he was telling people in the street that I'm a drug dealer. He could have said a lot of other stuff. But he used all of the stereotypes associated with black people.'
This case is not the first one in the actor's biography. He had already abused paparazzi three times before this incident: in 1995, in 2010, and in 2012. The last scandal occurred last June. It was reported that the photographer of The New York Daily News Marcus Santos had appealed to the New York Police Department, accusing actor Alec Baldwin of attacking him. Santos explained that he was standing at the Office of marriage, just where the actor had to appear with his fiancee Hilary Thomas. According to Santos, Baldwin was furious when he saw the photographers waiting for him at the door and shouted at Santos.