Backstreet Boys mean to exert themselves this year, what with the long-planned grand tour alongside of the New Kids on the Block, and A.J. McLean doesn't want to miss out on the fun. He got busy having himself rehabbed to get back into shape in good time.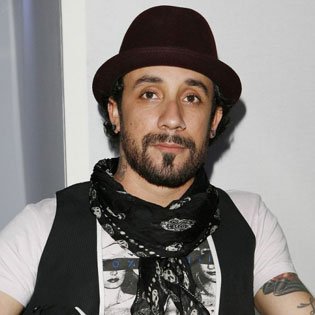 He makes no secret of it and was quite open with PEOPLE, officially confirming the fact that he had placed himself in a rehab clinic in anticipation of a busy time with the band. He was extremely serious about it, telling that "I want to be healthy and perform and sing for people at my very best and happiest," and assuring everyone concerned that his rehab would in no way interfere with the band's touring schedule. He expects to be back soon with due thanks to his fans' support and respectful attitude to privacy issues.
Those who follow his Tweeter messages were the first to get wind of it, for on Sunday McLean informed of his intentions which he referred to as his "sober journey" and later promised a reunion "on the other side." TMZ also reported his rehab retirement.
The 33-year-old vocalist withheld any information on the reasons that sent him scudding to a clinic for treatment, but his previous rehab sessions in 2001 and 2002 when he had bouts of alcohol and drug abuse may give a clue to what he has to cope with now.
His serious battle with depression and alcohol addiction began in 2001 when he realized he was unable to go on without treatment. Back then his bandmate Brian Littrell told the story of his immersing himself into party life to the detriment of his work. According to Littrell, McLean had always been aware of his problems and sought help himself.
A.J. started to think solo in 2008 and he had an album, Have It All, released last year, but he is not going to part ways with the band.
Source of the image: Ivillage.