Back in the fifties, Ed Wood, famous for making hilariously bad films, made a hilariously bad film about a man who liked to wear angora sweaters. 'Glen or Glenda' may be an awful film but it does have the honour of being one of the first films to treat transsexuals as ordinary human beings. For mainstream cinema of the sixties, transsexual almost always meant, maniac. Think Norman Bates in 'Psycho'. It's taken a while for transsexuality to make it into the mainstream and here's some of the actors who've helped it on its way.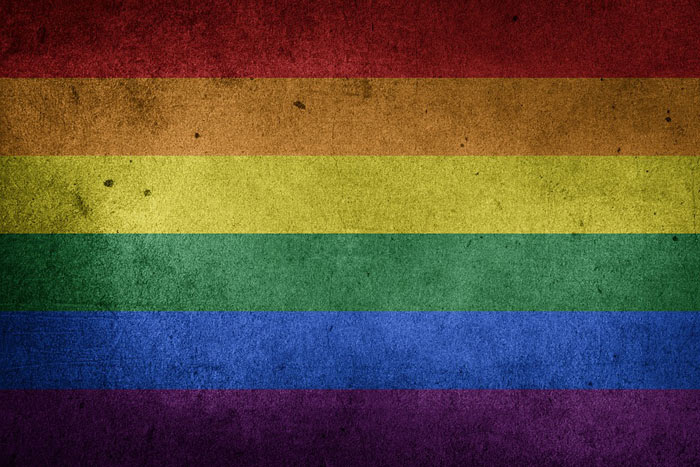 Tim Curry – The Rocky Horror Picture Show 1975
Hot on the tails of glam rock, Tim Curry burst onto our screens as the irresistible extra-terrestrial transsexual. Not exactly a serious treatment of the subject but hugely influential in changing perceptions about the threatening nature of transsexuality. Despite hitting our screens over four decades ago, audiences around the world continue to enjoy the show live.
Jaye Davidson – The Crying Game 1992
The moment at which Dil (Jaye Davidson) reveals that she has male genitalia causes her lover (Stephen Rea) to vomit. Despite this use of transsexuality as a plot twist, 'The Crying Game' is a love story and Dil is a strong character who is not solely defined by her sexuality.
Tilda Swinton – Orlando 1992
Directed by Sally Potter from the 1928 novel by Virginia Woolf and starring the astonishing Tilda Swinton as the gender switching Orlando this ravishingly beautiful film is a poetic and elusive meditation on sexuality. As an added delight, Quentin Crisp puts in a cameo as Elizabeth the First.
Terence Stamp – The Adventures of Priscilla Queen of the Desert 1994
A transsexual woman, a drag queen and a transvestite travel across the Australian outback where, perhaps unsurprisingly, they encounter hostility and rejection. Their charm and wit is utterly beguiling and it is the hostility of 'normal' society which seems aberrant.
Hilary Swank – Boys Don't Cry 1999
Based on the true story of Brandon Teena, who was raped and murdered by acquaintances when they discovered his sexuality, this is a heart-breaking and intelligent film which deservedly won Swank an Oscar.
Felicity Huffman – TransAmerica 2005
A challenging change of role for the 'Desperate Housewives' star who plays the transsexual, Bree, en route to get back in touch with her previously unknown son who she learns is now in jail. One of the first films to show the trans community and how individuals within it cope with having to hide their sexuality.
Sophia Vergara – Grilled 2006
A much mis-understood film that went straight to video, this is an uncomfortable comedy, significant because the transgender character is simply one of the characters rather than being 'special'. Well worth a second look.
Eddie Redmayne – The Danish Girl 2015
Unfairly panned by critics as being too pretty and deviating from the historical events on which it was based this is a much-underrated film with a career defining performance from Redmayne.
Bruno Gagliasso – Mundo que me fascina – in production
The Brazilian TV star and partypoker ambassador has been working on this project for two years and it is now set to go into production. The title is a quotation from Andy Warhol but beyond that we know little about the details of the narrative other than that Gagliasso, a huge star in his native country, will play a transsexual character.