The time-honored worldwide societal prescription says that the man is the money-maker who shoulders the task of filling the family budget. In many families the wife may have a part-time or even full-time job, but it's generally understood that the husband should still earn more and be in charge of paying the bills. It is but comparatively recently that the picture begins to change, and the number of women who outearn their husbands is on the rise. With some families, as studies reveal, it can lead to tension and problems. But what about celeb families where both spouses get millions? Is this psychological point just as important for them?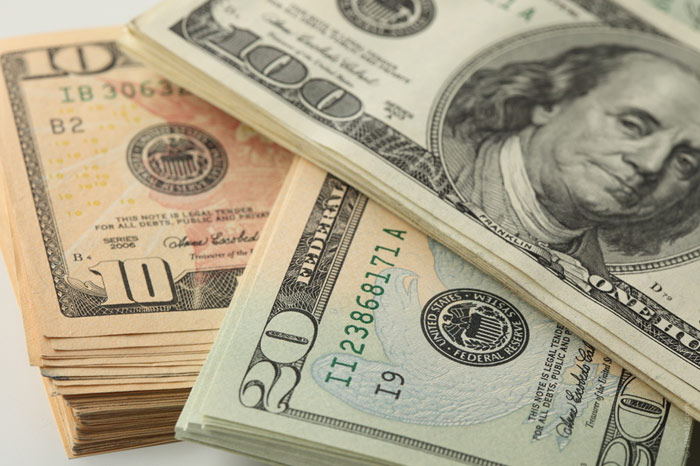 The amount of income depends on popularity, and if the wife (or the female partner) is more popular than her husband (boyfriend), she graces mag covers and struts on red carpets, she may bring in much more money. Sometimes when the difference is too great, it spells frictions, or so the media tell us. At the very least it has got reading value. If income gap is responsible for separations, the partners aren't likely to go ahead and tell so to the world. And of course, with some families it's no issue at all. Anyway, here are eleven famous ladies who earn more than their hubbies and boyfriends.
Keira Knightley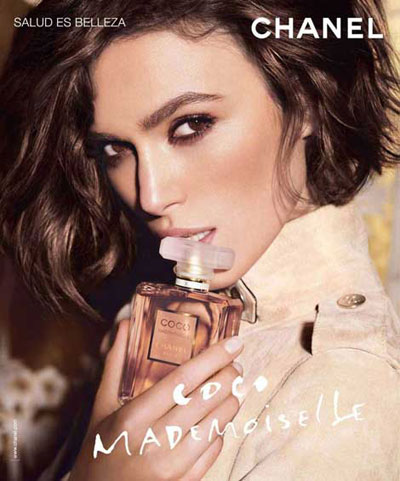 Rising quickly, Keira Knightley went from her first movie about soccer to memorable roles in Pride & Prejudice, Atonement, Love Actually and other popular films. Naturally, her earnings count in millions of dollars. Knightley's husband James Righton hasn't excelled the sum of 5,000 pounds he made one year, and he is nowhere near his wife in money-making business. Righton, known as a keyboard player with the band Klaxons, may soon be left to his own devices as the band seems to be on its last touring leg. While the actress has a history of dating men who were on a par with her financially (like Rupert Friend with whom she had a five-year-long relationship), her present marriage is regarded by many as a real love liaison.
Gisele Bündchen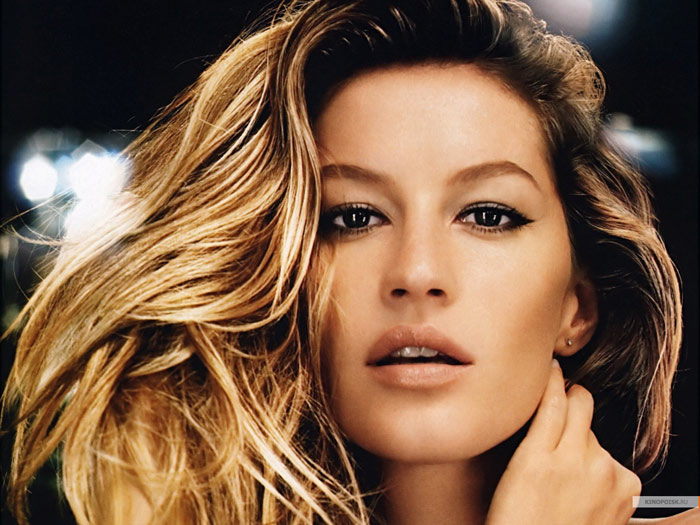 Gisele Bündchen has been in business for a number of years and earned the title of a true supermodel as well as millions. Much discussed in media was also her affair with Leonardo DiCaprio which lasted five years. Since 2009 she has been married to New England Patriots quarterback Tom Brady. Her husband can boast both good looks and a signing bonus for the hefty sum of $30 million, but Bündchen's this year's income of $47 million leaves him far below financially. The recent Deflategate scandal created some trouble for Brady who was suspended for four games, but the suspension was eventually overturned. Some say that it happened due to fans wishing to get a glimpse of the supermodel!
Anna Faris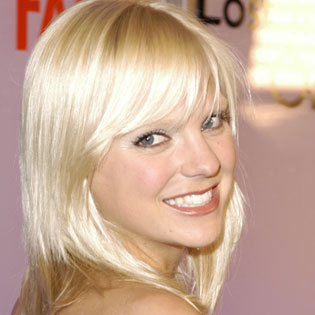 The name of Anna Faris brings to mind Friends (where she played the role of Monica), Scary Movie (Cindy Campbell) and CBS's latest Mom. The comedic performer went a long way from her first small-time appearances when she dated and married actor Chris Pratt whom she met in 2007 while shooting Take Me Home Tonight. Soon Pratt's career also picked up the pace as he appeared on Parks and Recreation as Andy Dwyer and made such a stir that the character, designed as episodic, was turned into a full-time participant. He rose to further critical and financial success with Guardians of the Galaxy and Jurassic World, yet his income hasn't quite reached the level of his wife's.
Kate Moss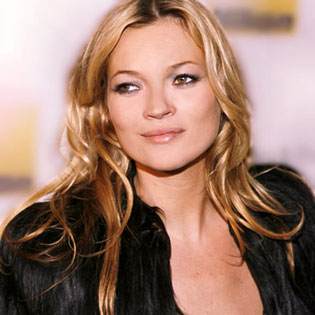 Kate Moss embarked upon the modeling career after being discovered at the Kennedy airport in 1988, and it's no wonder she has amassed a pretty large fortune by now. Regarded as a supermodel, she earns about $7 million yearly (reported by Forbes that placed her second on top-earning models list). Her husband, The Kills' co-founder and guitarist Jamie Hince, has an impressive income himself, but it's incomparable with Moss's. The supermodel's thin body gave rise to speculations about eating disorders now and then, but she stated she had no anorexia-related problems. The scandal over drug use which rocked her boat in 2005 blew over, the charges were dropped, and Moss is working for Burberry, Rimmel and other well-known companies.
Anne Hathaway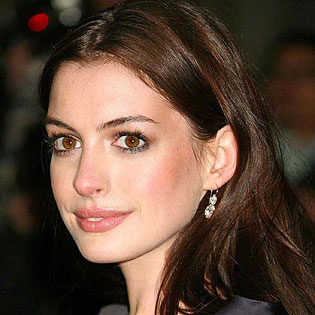 Anne Hathaway's successful debut in The Princess Diaries in 2001 became a start of a spectacular career which includes noteworthy performances in The Devil Wears Prada, Les Miserables and The Dark Knight Rises. As of now, Hathaway's fortune is estimated at something like $35 million. Her husband Adam Schulman is also an actor; they were acquainted by mutual friends and got married after four years of dating, in 2012. Schulman performed in The Dukes of Hazard and The West Wing, and has a jewelry company of his own, James Banks Design; nevertheless, his earnings don't reach up to his wife's.
Gwen Stefani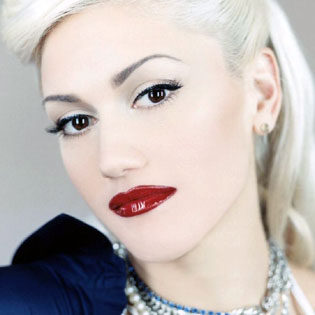 Gwen Stefani and Gavin Rossdale's relationship took wing in 1995, when Rossdale's Bush was more popular than Stefani's No Doubt who opened the show for them. The situation changed by 2002, the year the couple got married in the UK and in the US: Bush disbanded, while No Doubt were releasing Grammy-winning singles. When the band eventually went into hiatus, Stefani refused to slacken the pace and came up with her successful solo projects and reached top five in America with The Sweet Escape. Stefani's $100 million is an unreachable mark for Rossdale who earns – with the reformed Bush – around $35 million.
Julia Roberts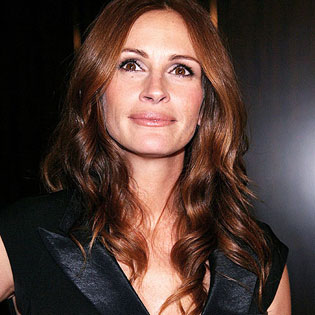 Julia Roberts is used to having rich men around her. Dubbed America's Sweetheart, she is known for numerous romances with actors, having dated Liam Neeson, Jason Patric, Kiefer Sutherland, Matthew Perry and Benjamin Bratt, and for two years was married to the country recording artist Lyle Lovett. All of them must have been considerably wealthier compared to her husband cameraman Danny Moder. The two met during the shooting of The Mexican in 2000, and Moder divorced his then-wife to marry Roberts. He worked on Mona Lisa Smile and Spider Man 3, to mention only a couple of them. Now Roberts is regarded as one of the highest earning actresses who draws $20 million and more for a movie – the money well above a cameraman's head! However, discussing her marriage with The Express, she said she doesn't mind which of them earns more; though she has a "flashy" job she is a simple woman.
Jessica Simpson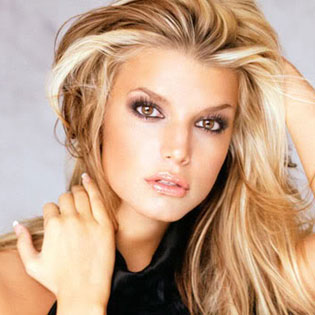 Money pours in to Jessica Simpson from various sources, including her platinum albums, popular lines in clothing, shoe and accessory, her work as a spokeswoman for Weight Watchers, and performance in movies, like the modern version of The Dukes of Hazard. Piled together, her fortune is estimated at the sum of $1 billion. Her husband, an ex-footballer Eric Johnson, is far from being a poor man, but unable to emulate his wife's financial success. They also don't seem to count the difference, paying more attention to bringing up their daughter and son.
Beyoncé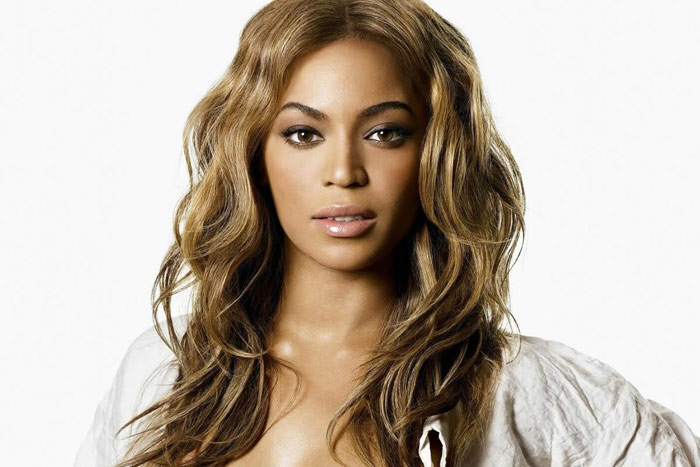 The stage queen who tops the 100 Celebrity list by Forbes, Beyoncé Knowles is worth $115 million, and this figure is increasing by the month. Judging by her popularity, she can hold this place for time to come! Her husband Jay-Z is also on the list, coming lower, at number 6; the rapper and businessman earned $60 million in 2015 and hasn't caught up with his gorgeous wife yet. Maybe he never will, but their daughter Blue Ivy can be proud of both her parents speaking about financial side only.
Jennifer Aniston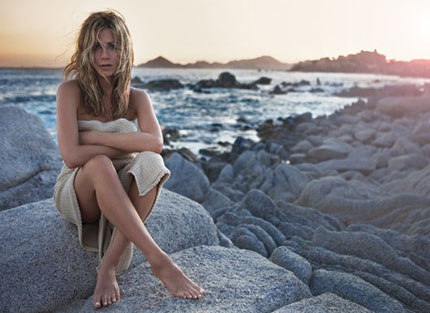 For the past 20 years or so, Jennifer Aniston's fame doesn't wane; from her memorable portrayal of Rachel Green on Friends to brilliant performances on Marley &Me, Horrible Bosses, Along Came Polly and many others. Back when Friends, one of the most popular sitcoms, was drawing to the end of the run, Aniston (together with Lisa Kudrow and Courteney Cox) earned $1 million for each episode, which placed them on the list of the best-paid TV actresses. She met her husband, Justin Theroux, in 2011. At the time actor and director Theroux was practically unknown. They both acted in Wanderlust, where Aniston starred while Theroux's role was a small one; nevertheless they got caught in a passionate affair which led them to an engagement and marriage. Theroux's fortune of over $4 million is incomparable with that of his wife which is around $150 million.
Oprah Winfrey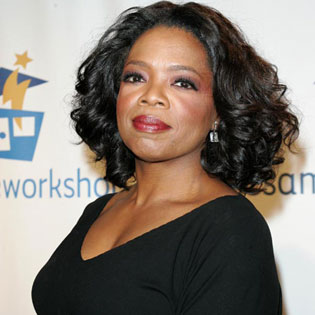 The media's brightest personality, Oprah Winfrey comes fourth on the Forbes list; her total worth is something over $3 billion with this year's increment of $80 million. Her steady boyfriend, Stedman Graham, has a lot to show for himself, being a businessman, educator and author, although he can hardly hope of ever reaching Winfrey's income. So there can't be – and there isn't – any financial competition between the two, and their relationship certainly looks like Winfrey once described it – a "spiritual union."