Can one have too much of a good thing?


In a bold attempt to steal the limelight – and keep stealing it! – Hollywood belles crowd for the sometimes dubious grace of knife-created betterments. When this becomes a habit that grows on you, there's a chance of ending up in a company like this – of movie queens and socialites whose beauty underwent too many artificial changes.
The one who really turned it into a habit is actress and television celeb Joan Rivers with a stunning score of 739 beauty surgeries that she owns up! She started the game in the beginning of the 1980s and kept altering her appearance all the way.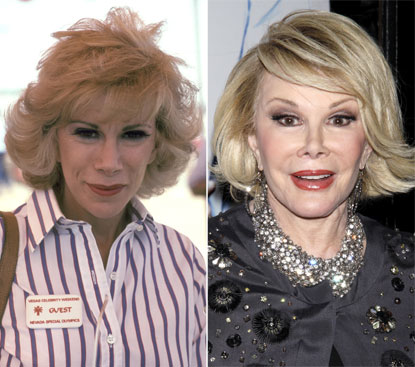 The Duchess of Alba made quite a stir last year with her wedding: the 85-year-old Spanish royalty tied the knot with a man younger by almost a quarter of a century, an event that sent her under the knife more than one, making for a radical change in her appearance since 1968.
Jocelyn Wildenstein, a New York socialite aka The Catwoman, decided to become an even better cat for her feline-minded well-stocked with money art dealer husband. It was rumored that it cost her about $4 million – but it did nothing to save her marriage when (as gossip ran) she came upon her husband bedding a teenage Russian model.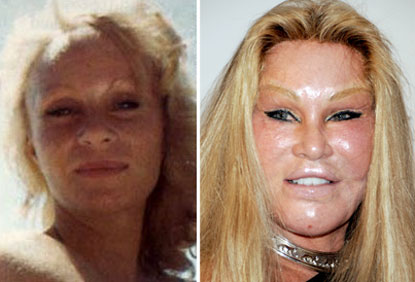 20-year-old Melanie Griffith was fresh and budding back in 1977 – would you recognize her now after a series of alleged plastic beautification procedures?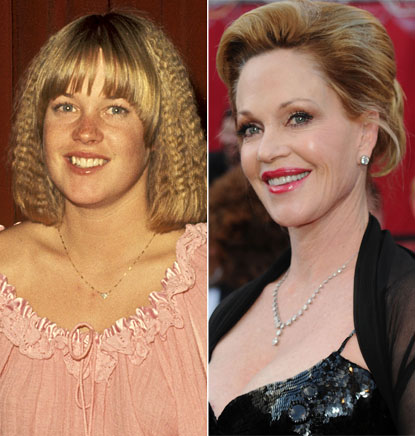 Most belles go under the knife when threatened by age – but Heidi Montag saw no point in waiting. Having established herself as a luscious girl in the neighborhood in 2006's reality show The Hills, in three years' time Montag appeared looking decidedly different, with a record number of procedures per one day.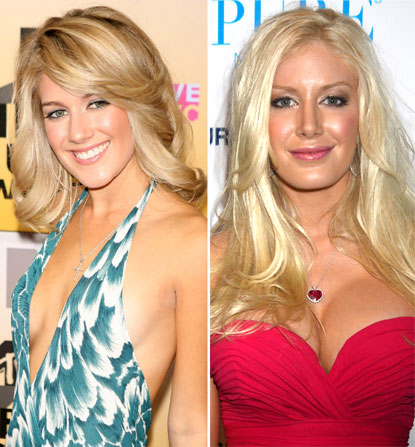 And the list goes on and on…