Here's a collection of the shapeliest legs in Hollywood, for anyone who cares to inspect, compare, or just enjoy! 10 actresses, singers and models found their way on the list for this asset only, beautiful long legs.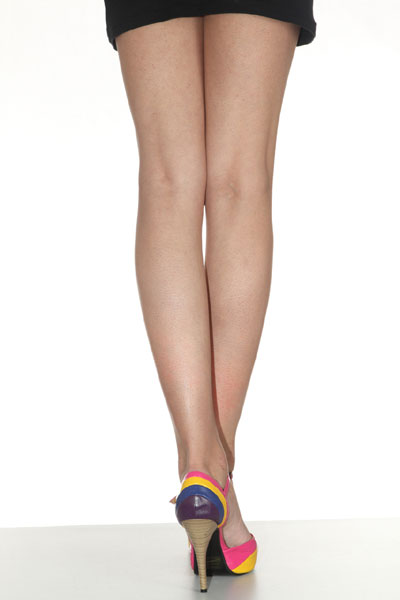 Shapeliness, skin texture, length all go to create marvelous pins, and here are some ladies whose gifts include a pair of enviable limbs!
10. Katy Perry
Katy Perry has a lot to show for herself, so if you haven't come round to checking out her legs, you will get a pleasant surprise!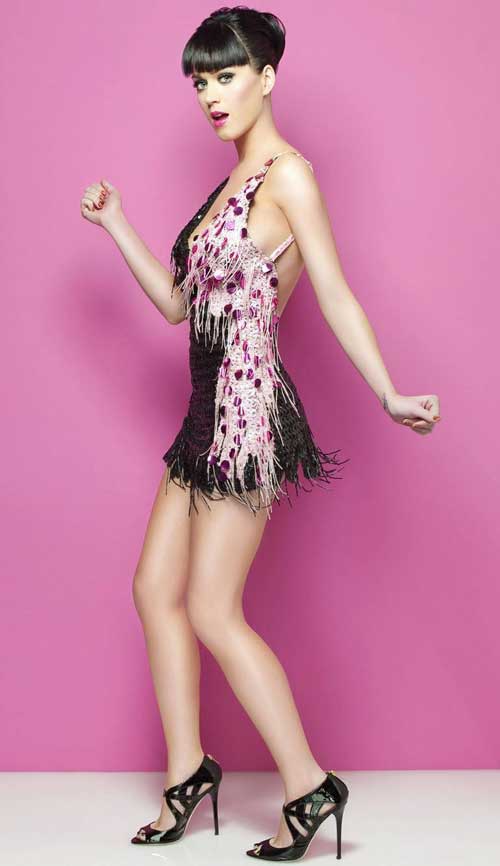 9. Bar Refaeli
Bar Refaeli should actually supermodel mini dresses as much as she can! What she walks with is something that shouldn't be too clothed.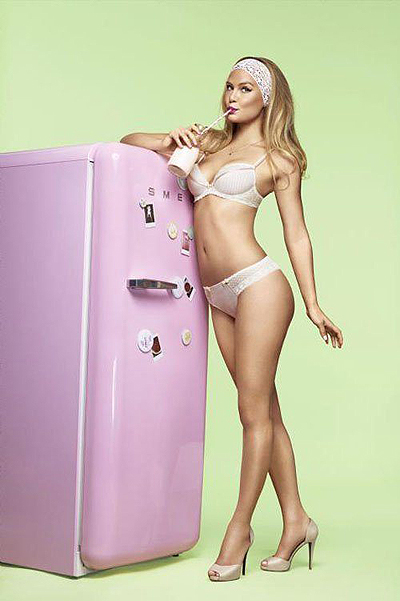 8. Carrie Underwood
Carrie Underwood, a former American Idol winner who went country, has two perfectly shaped strutters that look great on the stage!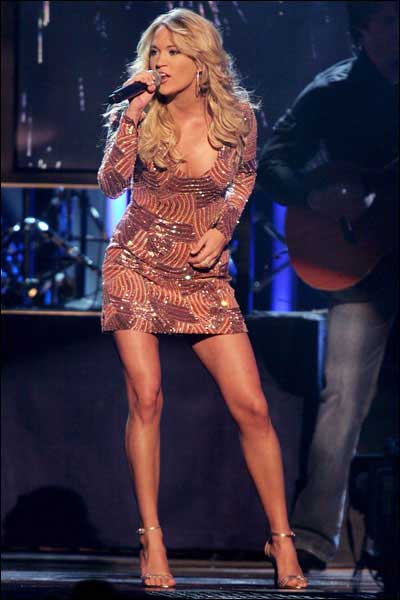 7. Selita Ebanks
Selita Ebanks must be grateful to her nether part, for it may well have won her the grace to be Victoria's Secret model. The catwalk is the place for her to share her assets with admirers.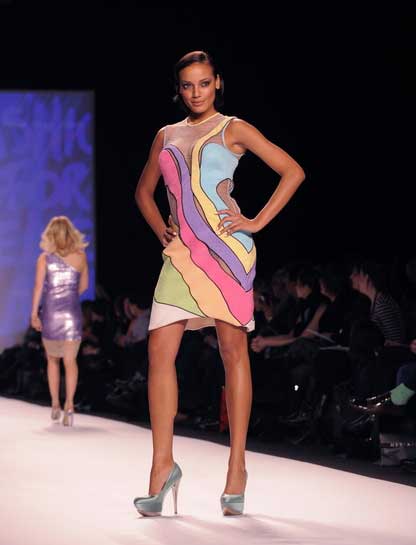 6. Cameron Diaz
Cameron Diaz will never see 20, but she hasn't aged below the belt since that time.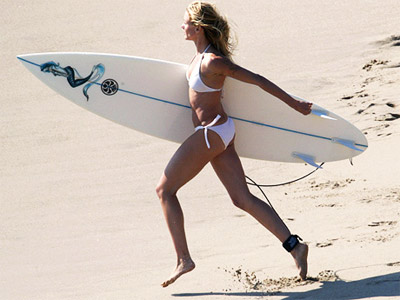 5. Megan Fox
Of course Megan Fox wouldn't be absent from the list, with her pair of admirable pins; may they never age too, pregnancy or no pregnancy.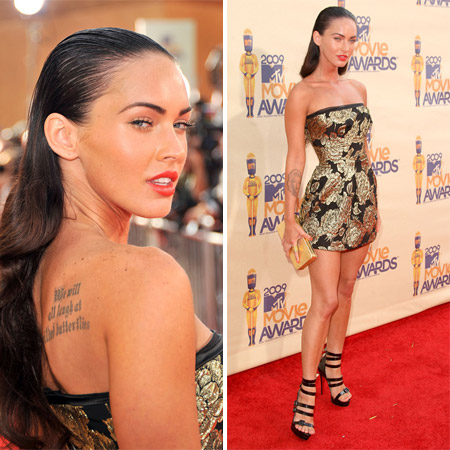 4. Nicole Scherzinger
Nicole Scherzinger, ex-Pussycat Doll, stands only 5′ 5″ tall; considering this, her legs are astonishingly long and well-built.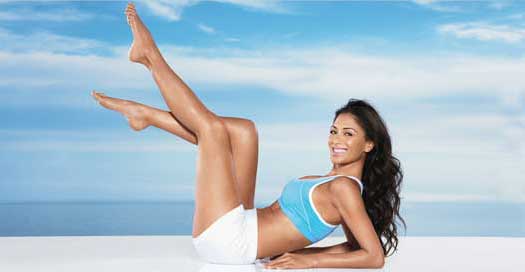 3. Ashley Greene
Twilight's Ashley Greene is an ardent yoga classes and gym attendee, and looking at her walking tools one may want to join right away!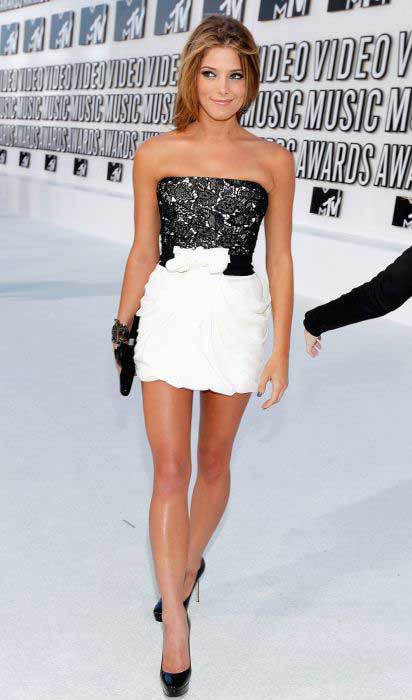 2. Nina Dobrev
Nina Dobrev of Vampire Diaries has what it takes to walk on the red carpet, both as an actress and owner of two graceful strutters.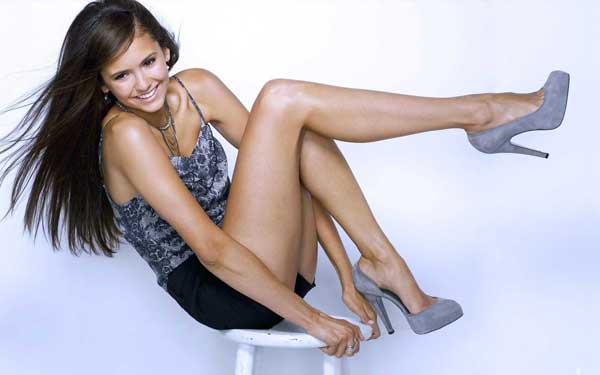 1. Blake Lively
Blake Lively of Gossip Girl boasts a 5′ 10″ height that is a bit too much for an actress, but she has a pair of great legs to go with it! And when she enhances them with six-inch-heels, what could look shapelier?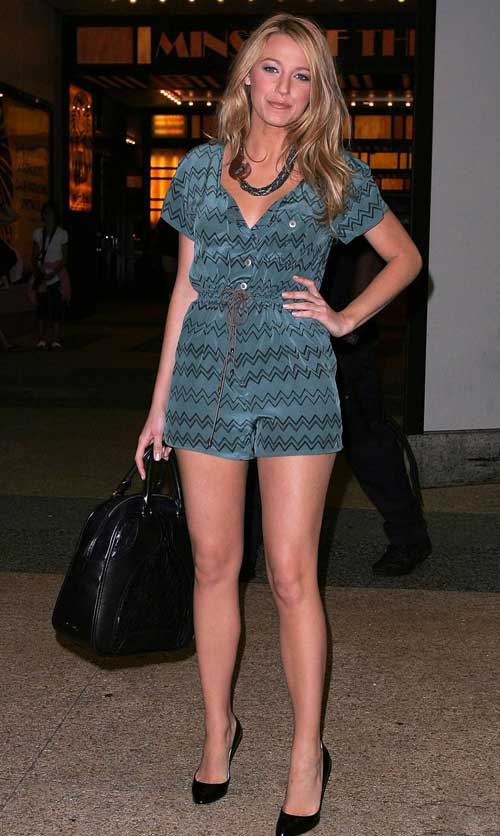 But she is not quite comfortable about it, complaining that she has got a transvestite feeling about herself. As she shared with the Allure magazine 4 years ago:
"I'm large… and I tower over every man – I just feel really big a lot of the time, and I'm surrounded by a lot of tiny people."
She may believe she looks like a man, but she surely is well endowed in a most female way!