Days off, weekends, holidays, vacation – we always look forward to these days. We have a lot of plans; we think where to go and whom to meet. However, very often we would like to spend the days free of work and other worries in a different way.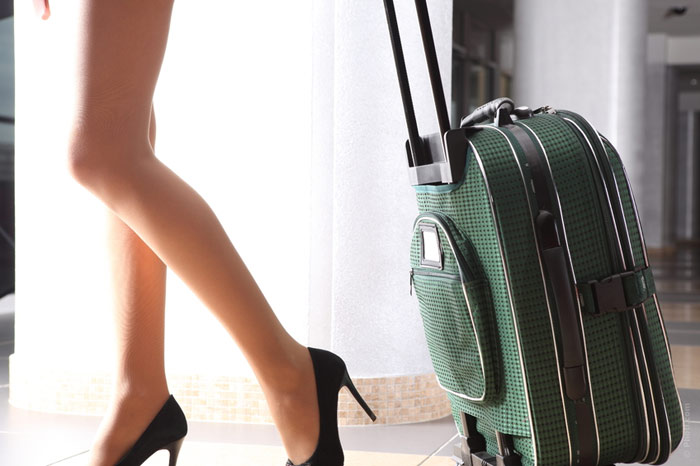 Usually, we fall into two extremes: we try to make the final cleaning in a few days, clean the clothes, wash and iron everything (we continue to work doing household chores), or spend the weekend on a couch, watching TV, reading, eating, and sleeping. When the work days begin, we notice that we have failed to rest and we regret it.
While we are looking forward to Christmas celebrations, we should decide how to spend these days. Geniusbeauty.com offers some ideas.
Set off for a journey
Perhaps most readers will agree with us, if we say that a vacation or holidays are the best time to travel.
Tired of winter? Go to the warm sea! Do not want to change the climate drastically? You can go to a nearby country or state.
Of course, it is better to take care of the journey in advance, so if you do not have time to buy a tour or you do not have this opportunity, you can go to another city for a few days after just reserving a room in a hotel.
Relax in the countryside
If you have a cottage where you can live not only in summer, but also in winter, you can spend a few holiday days in the countryside, or even celebrate New Year there.
There are a few advantages of it. First, you take a breath of fresh air, and secondly, you can decorate a Christmas tree in the yard, make a fire, drink warm and fragrant mulled wine, and have fun. Third, it is a good opportunity for skiing, sledding, making a snowman or a fort, playing snowballs and so on.
Walk in the city
You do not have a country house or you do not want to go far away? Then you can go to the nearest park and spend your time there with no less fun.
Besides, you can spend a few days exploring your city. Even the well-trodden streets, covered with sparkling snow and lit with festive illuminations, can be seen in a completely different light.
You have a great opportunity to visit the parts of the city where you have never been. And if you are cold, you can always go to a cafe and drink hot tea or coffee.
Theater, Cinema, Exhibition, Concert
Winter is the best time to visit exhibitions, theaters, and concert halls. Why? It is cold outside, and only the most hardened people can walk around for a long time, especially since many theaters close their season in summer.
Purchase tickets in advance – you still have time before the holidays.
Meet with friends
Walking around the city, sitting in a café, and visiting cultural events are reasons to meet with friends. And if you have not seen them for a long time, you can celebrate the holidays at someone's place. If Christmas is traditionally spent with the family, the day after the holiday can be spent in the cheerful company of friends and acquaintances.
Think about the dearest and nearest
Very often, our loved ones are not getting enough attention from us, especially if we are busy all day at work. Holidays are the best time to give them a part of our free time.
Stay with children, walk with them, read, play, or just have fun. Arrange a romantic dinner for your beloved husband. Visit the parents, grandparents, or aunts – the elderly people are in need of our attention.
Have some time for your favorite hobby
Do you have a hobby, but not enough time to practice it on weekdays? Christmas holidays are long, so be sure to dedicate a couple of days to your favorite occupation. If you have no hobby, it is time to find it!
Take care of yourself
Personal care is not a waste of time, even if men think so (and some women too). The more well-groomed a woman is, the happier she feels. Dedicate a little time to yourself; go to the hairdresser, a beautician, or a masseur. Arrange a spa salon at home, take a bath with aromatic oils, and make peeling, masks and other care procedures.
Taking care of yourself means buying something new, such as a dress, shoes or boots. And why not? If you work a lot, a couple of shopping days are a great pastime! Do you agree?
We wish you a great holiday and a wonderful rest!