It's perfectly understandable if you want to work your body into shape, but without any bother of finding a gym, joining it, choosing a trainer. Also, it will require a lot of discipline and scheduling. What about working out at home, choosing your own time, getting down to it when you are in the mood? If it's your way, here's the only thing you need – apart from sport clothes, naturally – and it's a great free exercise video site WorkoutsOnDemand.com.

The site is an extensive library of online gym-style exercise videos helping you to imbibe the gym atmosphere and fire up to the task! You get access to over 200 videos that will make a sportive lady out of you without your spending too much time and money. Also, you can browse through a string of various ways to keep you fit, from killer abs and cardio dancing to yoga and pilates. Use the sight to get acquainted with as many of them as possible!
If you have recently woken to shaping your body or want to go back to exercising after a pause, you will be able to build your best workout strategy whether you are ready to go for it for 10 minutes or for 40. Online exercise video calculator will help you in that, too.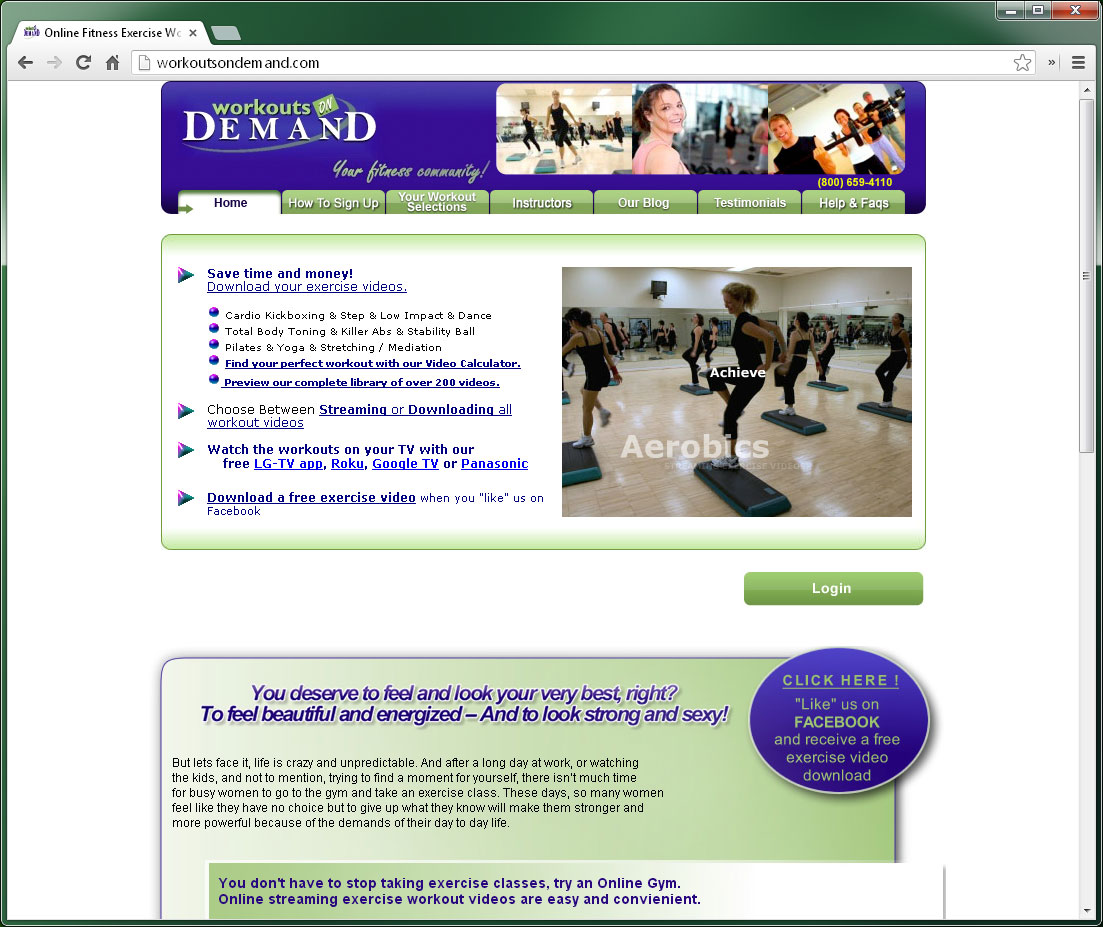 Discover the world of online exercise videos with WorkoutsOnDemand.com and make your strivings to maintain shape and grace convenient and perfectly compatible with whatever routine you are keeping up.