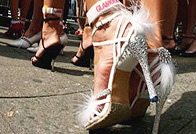 Sidney saw another high heel race with the record number of runners – 265 women. Wearing three-inch high heels, ladies competed on a 80 meter race track. Australian Britney McGlone who is a professional 400 meters hurdle runner finished first to take home AUD 5000 prize fund (USD 4267).
High heel sprint is no easy thing. Many participants of this odd competition left the race track unhappy and bruised.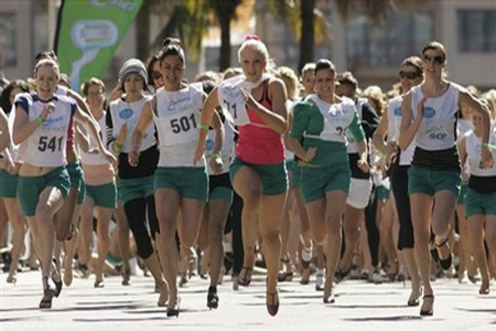 High heel race is a quite popular sport that emerged fairly recently and soon won many hearts across the world. The first race took place in the Netherlands, March, 2007. It gathered about 150 ladies then.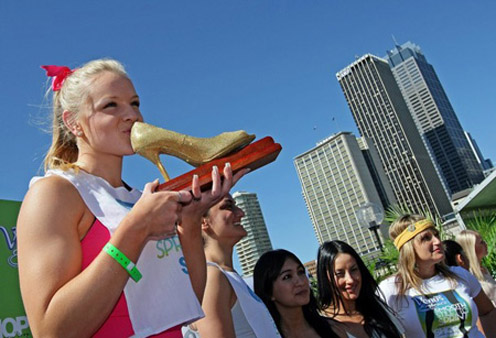 Stiletto races were also run in Russia and Germany. By the way, Germans were generous with the prize fund. The winner received a 10 000 euros worth coupon for buying clothes, shoes, accessories and, of course, cosmetics.