Don't you have enough time to visit a gym? This should not become a barrier to keep fit, to maintain your muscle tone and health. You'll be surprised how simple and easy it is to replace the gym with a balanced workout that lasts only 7 minutes. Still, its effectiveness is equal to the workout in a fitness center.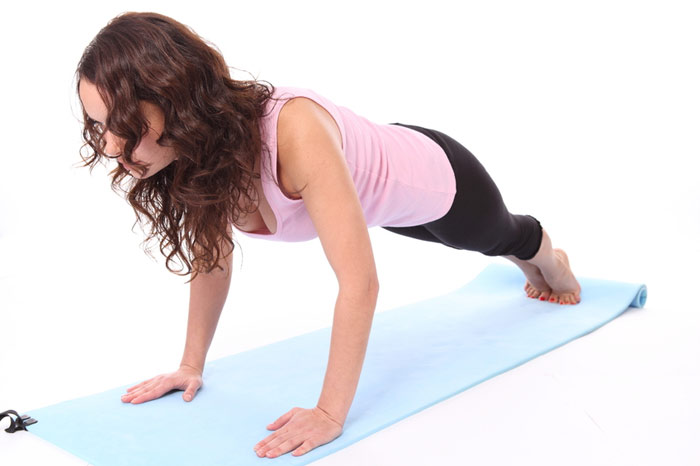 Let's get started…
This set of exercises was first proposed by The New York Times. Reasonable ideas of the training have been marked by incredible efficiency, resulting in the highest popularity of the complex. Unique free applications with a clear sequence of exercises and detailed instructions for each of them have been developed for iOS and Android.
The copyright for this complex of 12 exercises belongs to the American Institute of Sports Medicine, in particular to Chris Jordan. The uniqueness of the workout lies in the fact one can train everywhere, both at home and at work. The main sport "devices" are a wall and a usual chair. All the exercises are selected so that it takes only 7 minutes to perform them, but according to the intensity and efficiency, they can fully replace a half-hour workout at the gym.
Video for the convenience of training:
How to explain that such a simple and quick exercise provides a great effect? According to scientists from the Canadian McMaster University (Hamilton, Ontario), even an intensive training that lasts for a few minutes provides the same molecular changes in the muscular system as a one-hour-long run or 30 minutes of riding a stationary bike.
According to expert in sport exercise physiology, Chris Jordan, today there is a strong support for the fact that intensive training of the interval type is able to provide the same effect as the professional training. The only secret is that it will take much less time.
A 7-minute workout of the interval type involves alternating heavy load with short rest. The duration of the recovery period in between exercises is 10 seconds. It is extremely important to do the exercises in the developed sequence. Each set lasts 30 seconds.
Of course, you should understand that these 7 minutes will seem a living hell at first. But the result will impress you with new opportunities in maintaining excellent shape, with the ability to save money on the subscription to a fitness center and to improve your time management. Discover the power of 12 exercises!